VOUCHERS at The Walled Garden. The café and garden shop are giving out vouchers when you visit. Terms apply – full details below!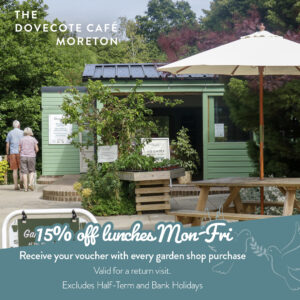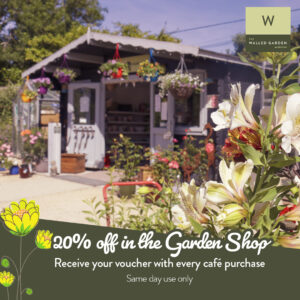 20% off in the garden shop*. Receive your voucher with every café purchase. After stopping in the café, head on over to the garden shop and find something new for your garden space, pots, baskets or planters. Spring is coming to an end soon but Summer is on the way next month and we can help you make the most of your space!
*Voucher is valid for same day use only.
15% off lunches Mon-Fri*. When making a purchase in the garden shop, you'll receive a voucher for 15% off in the café on lunches for your next visit. So whether your stop by again by yourself, or bring along friend, take advantage of this great discount and try our new menu!
*Excludes bank holidays and half-term
There's so many reasons to visit the Walled Garden here in Moreton. Free parking. Formal Gardens (suggested donation entry). Dog friendly. Kids play park and animals! We look forward to seeing you soon!