It has been an absolutely stunning summer. We had a spot of rain here and there, but when the sun shined wow did it shine! We want to extend a huge thank you to all our visitors these last few months since we reopened. This has been a difficult year for us all, and we're glad to have been able to provide a little escape for you all, and we hope this continues going in to 2021.
Looking ahead, now the summer is wrapping up and we move into Autumn, we must now adjust some of our facility opening times. We continue to operate with limited staff, and our Employ My Ability students are now back on site during the week. The safety of all our staff, students, and visitors remains a top priority. With this being the case, we will have to close the children's play park Mon-Fri, and it will now only be open at weekends and the school holidays. The same applies to our ice cream pod too. Occasionally we may be short staffed and unable to open the pod but we will continue to do our best to ensure this service is available.
The gardens and Dovecote Café continue to be open 7 days a week.
We thank you for your patience and understanding. We look forward to seeing you soon!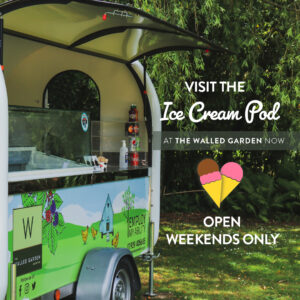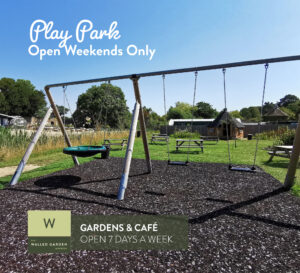 PS – we plan on having a special Halloween themed (and very safe!) event in time for the next half-term, so stay tuned for more info on that soon!