Dorset Art Weeks is coming to The Walled Garden Moreton with a FREE ENTRY sculpture exhibition event.
Like all events in 2020, we sadly had to cancel the planned outdoor exhibition at The Walled Garden in Moreton, but now with COVID restrictions easing, we find ourselves in a position to be able to host the event in May 2021. Work is underway, and many of the sculptures are already in place, but the official event takes place 22nd May – 6th June and will be FREE ENTRY. We believe this to be an accessible event for all visitors.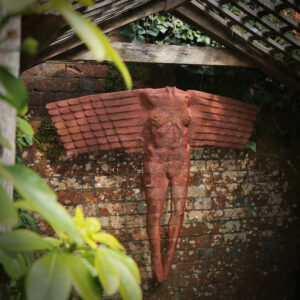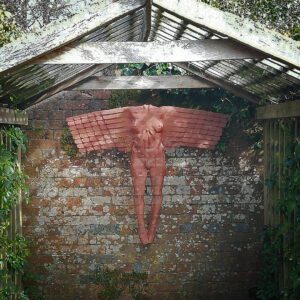 Dorset Arts Weeks is one of the largest Open Studio Events in the country. It brings artists and visitors together in ways that are often remarkable and profoundly different from entering a public gallery. DAW is fundamentally as much about engagement between people as about people and art. At almost all venues the artists, designers or makers will be on-hand to help you engage with the work, keen to talk to you about the extraordinary range of materials, skills and traditions that inform their work.
"The exhibition was one of the many events affected by the COVID pandemic and resulting lockdowns, it is with huge thanks to the artists involved and the staff at The Walled Garden that we have been able open this year. A year in isolation and lockdown has meant that access to outdoor space, Nature and culture has more meaning to many of us than it ever has before – so being able to share this wonderful garden with beautiful works of art will – I hope – offer a brief respite from the pandemic and stress of the last year" – Sandy Kirkby, Curator
From sculpture enthusiasts, to the casual, or even those with just a curiosity, and children too, we know there will be something for everyone to appreciate and encourage you to stop by as we welcome the summer with this event, and look towards a return to a brighter day to day life post-lockdown.
Please continue to follow updates on social media and our websites, as we're sharing lots of behind the scenes content, and updates from the artists which give you an even bigger insight into the thinking behind these beautiful works and may be useful in press.